Modular workstations, aka systems furniture or cubicles, exist in almost every office environment regardless of size. The reason is simple. Everyone wants their space. We all want some degree of privacy and a place to call home. Employers want a satisfied staff but need to balance space, efficiency and cost against staff desires.
Corporate Interior Construction is a local dealer for Open Plan Systems (OPS) with over two decades experience with workstations and partitions.
OPS is one of the countries largest remanufacturers of Herman Miller AO series workstations. What is remanufacturing? Basically, it's stripping down previously owned panels to there core and then covering them with new quality fabric. Metal rails, shelving and components are stripped, sanded and powder coated. Electrical components and wiring are all new. Base covers are all new. Worksurfaces are all new. Cabinetry is all new.
What this all comes down to is you get a quality product at a greatly reduced price when compared with new Herman Miller workstations and installed by the most experienced people around. We offer space planning and consultation, at no charge, to find the right solutions for your needs and the right price for your budget.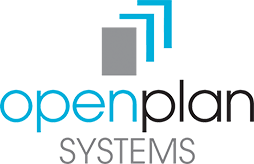 For More Information Visit